Ingiant liquid rotary joint for lifting machinery
Product Detail
Product Tags
Product Description
In order to meet the customer's requirements for simultaneous transmission of gas, current, signal and data; Ingiant has developed and designed customized gas electric combined slip ring.
DHS225-38-2Y

Technical parameters

Passages

According to requirement of customers

Thread

RC2-1/2"

Flow hole size

∅51

Working medium

water

Working pressure

2Mpa

Working speed

800rpm

Working temperature

"-30℃~+120℃"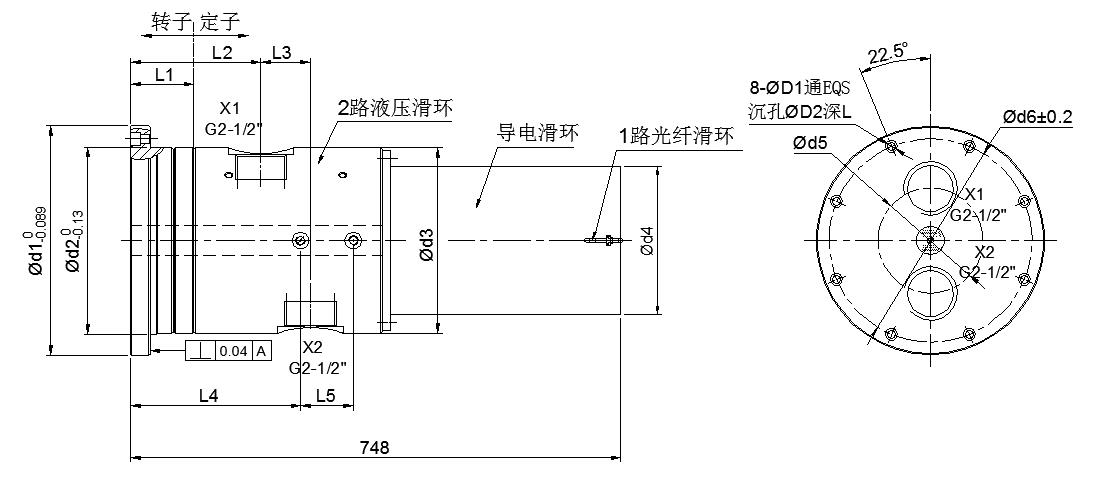 Ingiant gas electric combined slip ring can design the number of channels, current, voltage, signal type, data type, gas flow, aperture, air pressure and number of channels according to the customer's requirements; At the same time, coordinate product specifications according to customer installation requirements to meet customer installation requirements.
The products are mostly used in automation equipment, filling machine, packaging machine, turntable, cable drum and other application scenarios that require 360 degree continuous rotation and transmission of electrical signals.
Ingiant slip ring products have compact structure, adopt precious metal contact points, stable data signal transmission, long life and maintenance free. They can be customized according to different needs of customers and provide professional solutions.
Ingiant top performance is ensured by attention to detail. These slip rings are built with metal-metal technology, that is, with brushes and rings covered in a layer of silver alloy; this allows disturbance-free electrical signals to be transmitted, ensuring ring duration of up to 208 revolutions without maintenance. The number of electrical circuits goes from a minimum of 1 up to a maximum of 50 with a capacity of up to 15 A and voltages of 600 VAC/VDC. Three versions of protection are available: the standard IP51 and 2 others in IP54 and IP65 version.
---
---
Write your message here and send it to us