2 Parts Slip Ring Rotor & Stator Seperated
Product Detail
Product Tags
Product Description
Jiujiang Ingiant Technology was founded in December 2014 and located in Jiujiang City, Jiangxi Province. The company integrates R & D, sales, manufacturing, maintenance and technical services. It is committed to various technical problems existing in the rotary conduction of various media such as light, electricity, gas, liquid and microwave, and provides complete solutions for our customers.
We has a production and office space of more than 6000 square meters and a professional design, processing and manufacturing team of 110 people; With complete machining configuration, complete product inspection and testing equipment and testing methods, strict inspection and testing standards and perfect national military standard GJB quality management system, the company has strong scientific research strength, continuously carries out core key technology innovation and improves the technical level of products. The company has more than a 50 patents.
Due to the limited installation size of some customers, our company has developed 2-parts slip ring for customers. The 2-parts slip ring is an open structure, and the ring channel and brush board are two separate parts. The rotor and stator can be installed independently and need to be meter for installation. The split structure can save installation space and weight. The V-groove gold-plated design is anti-oxidation and wear-resistant.
2-parts slip ring can stably transmit power and signal, and is widely used in the following fields:
1. Industrial machinery:
Drilling platform, winding machine, end face processing machine, hot rolling machine
2. Rotary work machine:
Filling machine, bottle blowing machine, amusement equipment
3. Cable drum:
Port machinery, hoisting equipment, road and bridge machinery, tower
4. Test equipment:
Centrifugal test bench, separator, testing instrument
5. Robot:
Packaging equipment, stacker, process control equipment, die press
6. Exhibition / display equipment:
Car booth, revolving door, product booth, revolving restaurant
7. Medical equipment:
Shadow-less surgical lamp, helicopter, radar communication equipment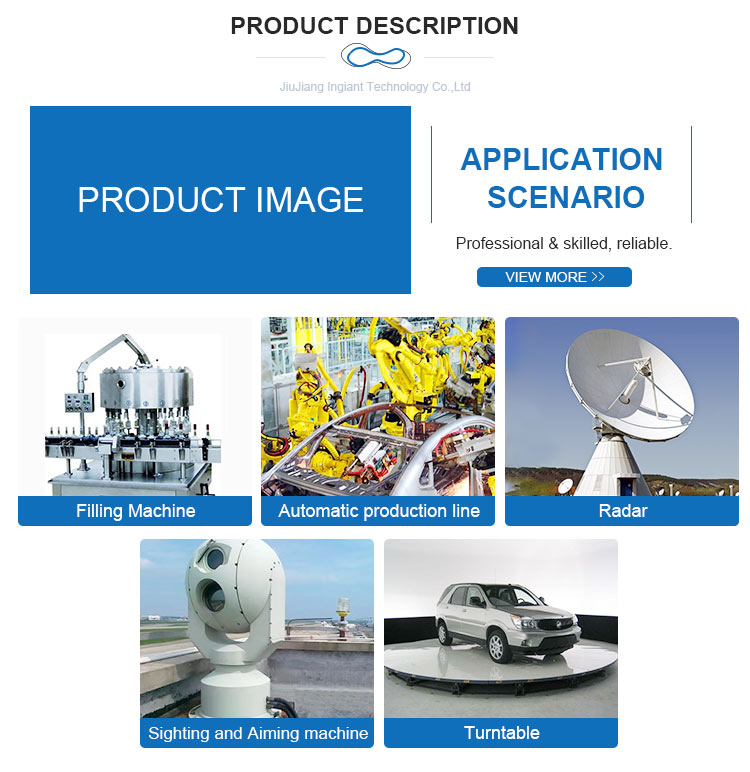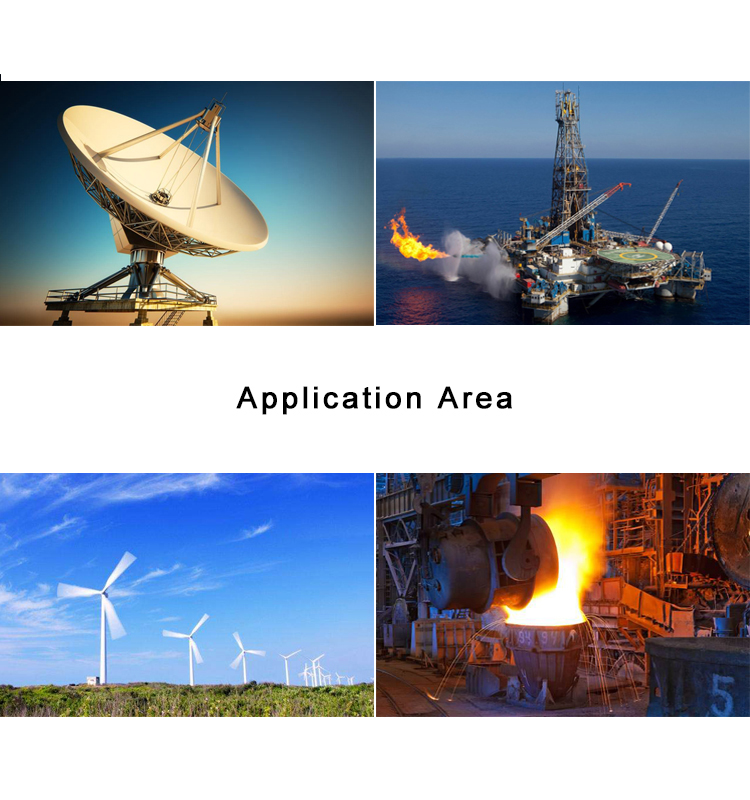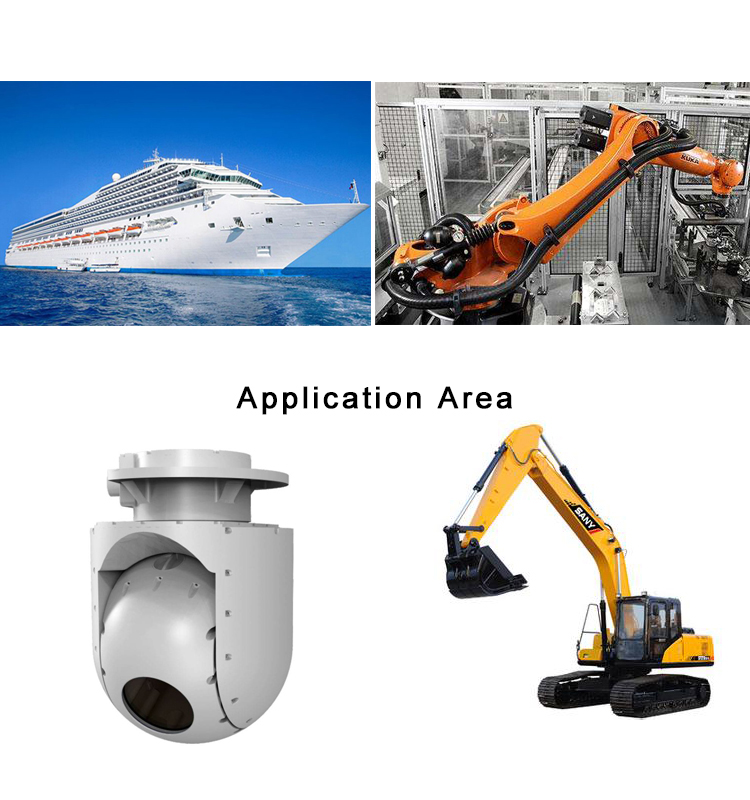 ---
---
Write your message here and send it to us