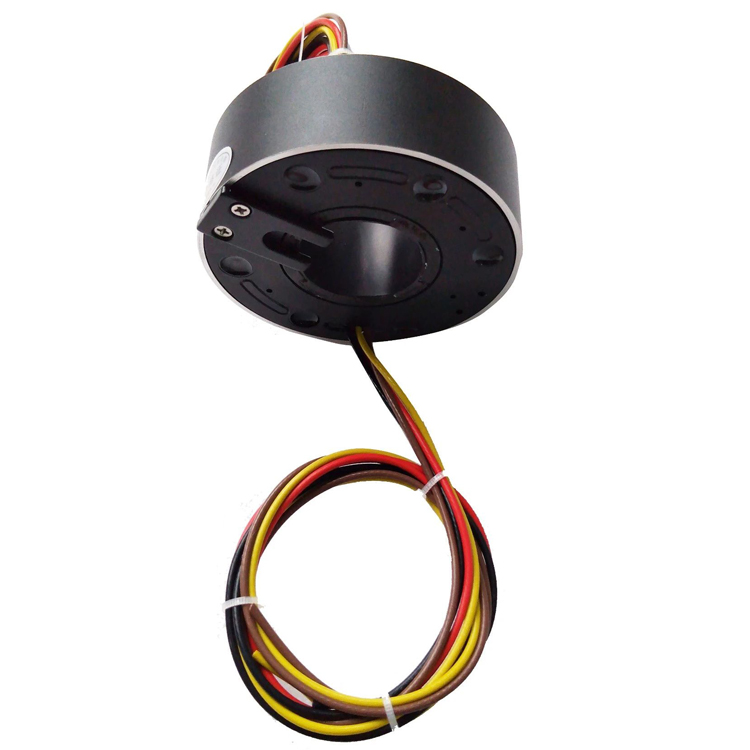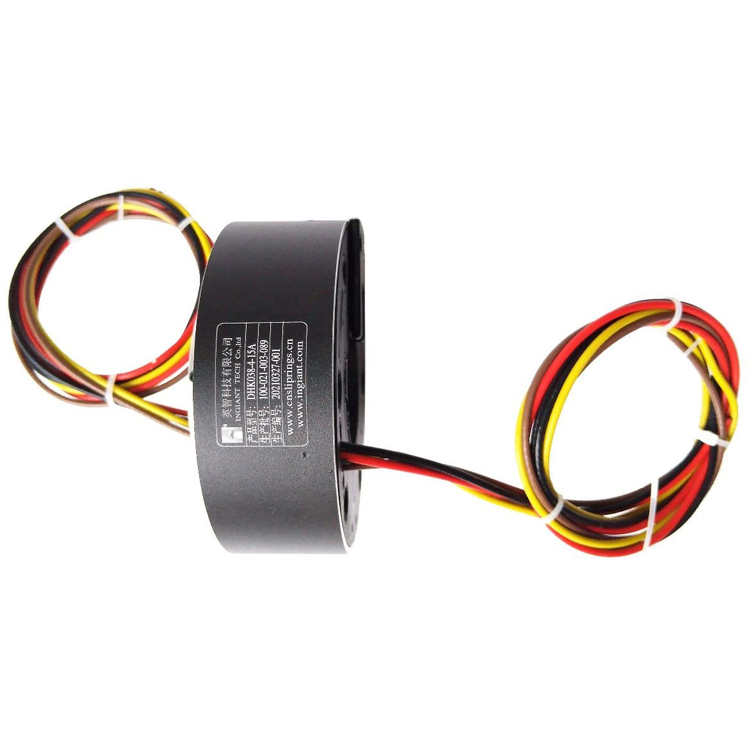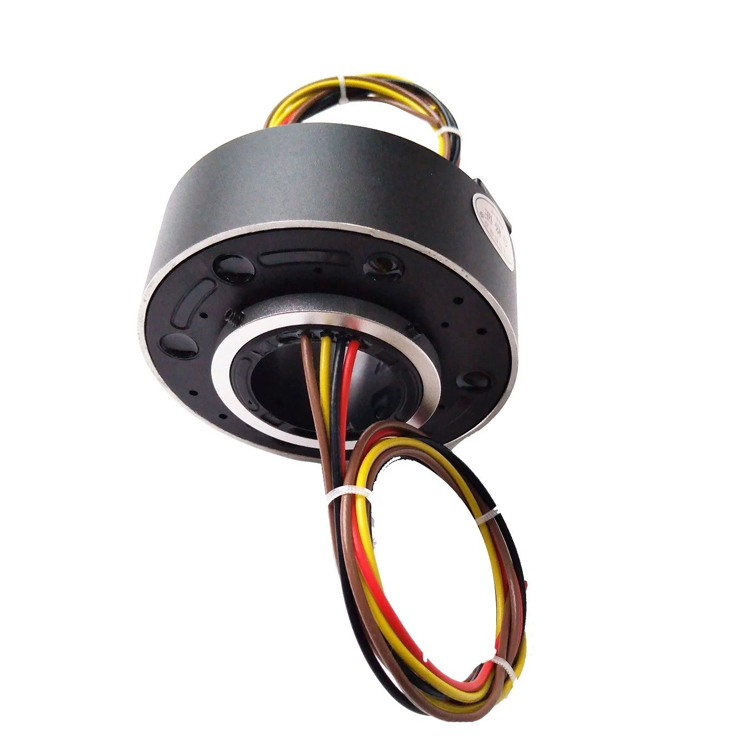 38mm through hole slip ring, 15A slip ring, conductive slip ring
Industry 4.0 application conductive slip ring
As a supplier of rotary transmission parts in the field of mechanical automation, Ingiant provides customized solutions for different customers.
The slip ring of automation equipment in the control system can not only transmit power supply, but also Ethernet signal, communication signal, sensor signal, control signal, digital and analog signal. It supports multi-channel signal transmission at the same time without packet loss and crosstalk.
Gold to gold or silver to silver electrical contact to ensure super conductivity, beam brush technology to ensure long life and no lubrication maintenance. The slip ring of automation equipment is usually designed and manufactured according to the requirements of customers to adapt to the flexible and high-performance transmission requirements. Suitable for motion controller, sensor, encoder system, packaging machinery, filling equipment, rotating platform, etc.
After years of practice, Ingiant has a professional design and R & D team, and has accumulated a lot of experience in rotary transmission of automatic control system, such as the conductive slip ring of revolving door, gas electric rotary joint, turntable slip ring, etc.
Our advantages:
◆Stable transmission current and various signals without packet loss or electromagnetic interference
◆Low torque, low friction and precious metal contact
◆Multi channel signal and power transmission at the same time
◆Easy installation and maintenance, long service life
◆It can integrate gas / liquid rotary adapter and coaxial optical fiber rotary joint
Slip Ring Main Parameters:
Item Number: DHK038-4-15A
Wire quantity: 4
Rated Current: 15A / wire
Rate Voltage: 0~440VAC / 240VDC
Working speed: 0~600RPM
Working temperature: -20°C~+80°C
Working humidity: <70%
Protection Level: IP51
Housing material: Aluminum Alloy
Structure material: Engineering plastic
Wire Specs.: AWG14#
Wire length: 520mm for both end
---
Post time: Jun-08-2022